GSD Powder Coating's humble beginnings date back to February 2005 when the business was originally formed and called GrandStand Designs. GrandStand Designs was an aftermarket motorcycle equipment manufacturer that specialized in making parts for Buell Motorcycles. The business added powder coating and anodizing operations in 2006. Ceramic exhaust coating operations followed in 2007. All work was done by Peter Alesso in his two car garage on a part-time basis while working full-time for a prominent motorcycle dealership.
The entire operation was moved to Metuchen, NJ in 2008. The shop space was 3,000 square feet located in the back of an industrial building occupied by an existing metal fabricating and machine shop. Before long it became evident that the business's growth was fueled by the coating operations as the motorcycle parts business was stagnated by the economic landscape.
GSD Powder Coating, LLC was created in May 2009 to reflect the direction the business was heading. Doing business as GSD Powder Coating and Sandblasting, GSD specialized in custom powder coat, ceramic exhaust/engine coatings, and media blasting. It also became known for its high quality industrial ceramic firearm coatings operation among several of the large gun manufacturers in the northeast.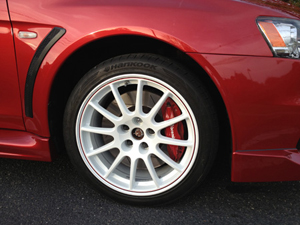 In January of 2012, GSD relocated to its current location in an effort to address space constraint issues. The transition to the new facility was full of challenges and delays with regular business operations not resuming until May. And with some more bad luck Hurricane Sandy devastated our area that same November.
GSD Coatings rebounded in 2013 and began building the foundation for the business as constructed today. The d/b/a GSD Powder Coating and Sandblasting was officially dropped in favor of the legal name GSD Coatings, LLC. GSD Coatings acquired Central Jersey LINE-X in November. Operations were moved to the GSD facility in December with intensive training following soon thereafter. The TRUCK GEAR by LINE-X line of pick-up truck accessories was initiated in February of 2014.
Almost simultaneously, GSD Coatings, LLC received approval and licensing from the NJ State Police and the ATF as a firearms dealer and manufacturer. Our retail firearms division, called GSD Tactical, was born.  The retail firearm sales and coatings operated alongside the powder coating and LINE-X business for several years but ultimately proved unsuccessful.  In 2015, the firearms portion of the business was reinvented as a wholesale manufacturer called MODERN MATERIEL.
GSD Coatings, LLC operated these four distinct divisions; powder coating, ceramic coating, firearm manufacturing and LINE-X of Monmouth County under one roof for several years.  Once again space constraints hampered growth.  Fortunately, an identical unit adjacent to the one occupied became available in fall of 2018.  GSD quickly seized the opportunity to double its footprint which paved the way for new product and service offerings.
The entire operation was reorganized again for 2020.  The d/b/a GSD Powder Coatings & Sandblasting was resurrected and assigned to the newly formed sister company, GSD Trucksports, LLC.  Together, GSD Powder Coating & Sandblasting and LINE-X of Monmouth County, are moving forward as a unique, diverse metal coating and truck accessory shop serving both Middlesex and Monmouth, NJ counties.  Unfortunately, 2020 also brought an unwelcomed change – COVID-19!
TO BE CONTINUED…